Kansas City Bathroom Countertops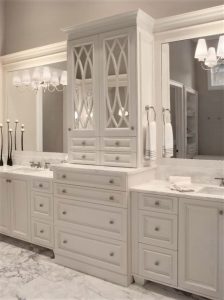 Bathrooms can also do well with having countertops. Like your kitchens, bathroom counters can add a new space for you to hold your toiletries and bathroom decor, as well as liven up your bathroom spaces.
However, since they are in your bathroom, they can get damaged easily through time, especially as they get exposed to moisture, beauty product residue, and cleaning materials. Depending on the material of your countertop, the damage can vary in level, and if you plan to replace them, it can be costly.
Our company, serving the residents of Kansas City, KS, can provide you with the right type of countertops that will match your bathroom needs. From custom granite to other natural stones, we can build them up for you and make sure that they are durable and easy to maintain. We can also customize them for you in case you need a custom countertop for your bathroom spaces.
Call Sash Group at (913) 355-6311 for a Free Consultation!
Types of Bathroom Countertop Materials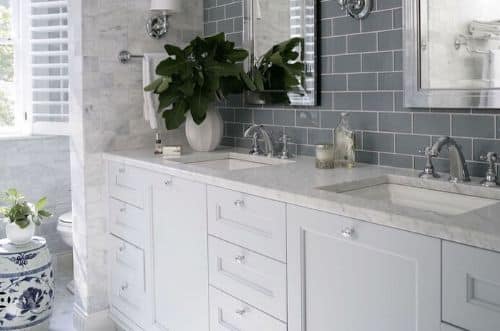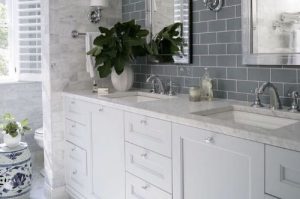 When choosing to create a bathroom countertop for your bathroom spaces, you need to consider their appearance rather than their functionality. Although you will still need functional bathroom countertops, they won't get used that much as compared to kitchen countertops. Bathroom countertops also need to be custom made for the space to blend with the style currently existing. You will also need to consider their price, maintenance, and compatibility because not all countertop materials are cheap.
Some of the best bathroom countertop materials you can use are the following:
Granite – One of the most long-lasting and durable materials that can be used for countertops. They are easy to clean but can be expensive to invest in unless you pick granite tiles or check local stores that may have them for a lower price.
Manufactured Quartz – This material looks like other natural stones, but it is very durable and can handle damage and stains. It is very easy to clean and doesn't require sealing.
Tile – This is a common type of material used for bathrooms and can come in various designs, but it can be hard to clean depending on the color of the grout used to glue it together. It will also require constant cleaning to prevent mildew or mold from growing.
Solid-Surface Materials – The most popular type of bathroom countertops available, which is synthetic, but very easy to clean.
If you are not sure about which materials to pick for your bathroom countertops or what they will look like once they're installed, you can call our team or visit our showroom. Our showroom has some of our sample works and even the materials we use for our projects. We can design the counters for your space on the spot once you get inspiration for your space.
Check Our Design Showroom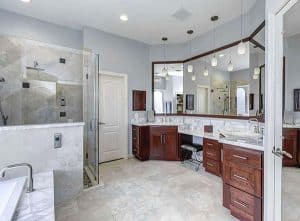 Picking the best countertop for your bathroom can be a challenge, especially if you do not know where to start. There are a lot of options and themes you can choose from, and not all of them can fit your budget.
When you check out our local showroom, you will be able to see first hand what we can do for your space. We have all the materials we can use for countertops, how to design them, and even the cabinets that can be paired off with your countertops. Some of our project samples are also available to give you inspiration for your project.
Our Kansas City team is also on standby to answer any inquiries you may have and even design your space on the spot. When you let them know what you need, they will quickly determine the best type of countertop that will work for your area and make sure it matches your style and budget.
Free Consultation Today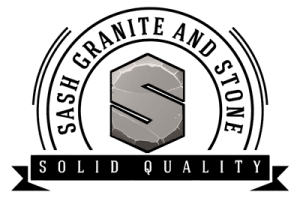 If you need more space to work in your bathroom, you can reach out to our Kansas City cabinet and countertop team to help you. Our team can offer you the best counter solutions which will blend well with your bathroom theme and budget. We will also design the rest of your space to make sure that everything is cohesive, such as the finishings, cabinets, and others.
Let our Kansas City cabinet and counter team help you design the look that you want, and once we install it in your space, you will see a big difference.
Call Sash Group at (913) 355-6311 today for a Free Consultation!