Edwardsville Bathtub Replacement
Do you want to change the bathtub currently installed in your home without going through all the hassle and paying a high cost? Want the replacement to look seamlessly blended with your current bathroom style? Sash Group is Edwardsville's best bath construction company for these types of projects.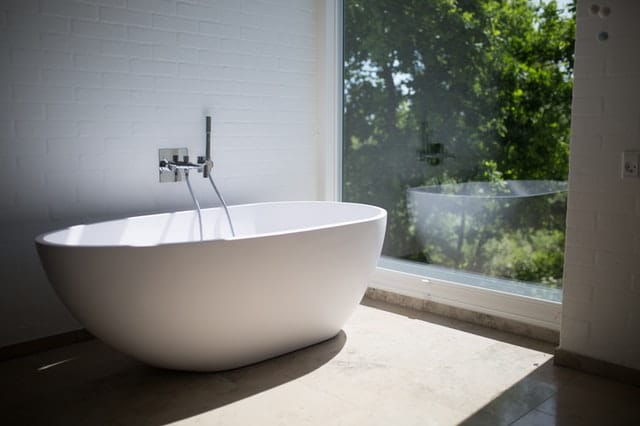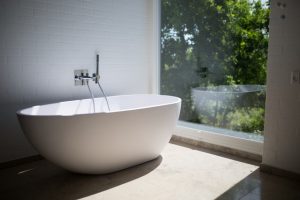 We offer affordable replacement tubs and hassle-free bathtub replacement anywhere you are in the city. You no longer have to slave away in your bathroom, trying to replace the bathtub yourself and gradually increasing the costs of your remodeling project.
With our help, you can get your bathtubs replaced within the day and not have to worry about high service costs. We offer only the best and long-lasting solutions for your Edwardsville bathtub replacement project, including various options to customize its appeal and functionality. Once we are done replacing your bathtub, you will see a great difference!
Call Sash Group at (913) 355-6311 for your Free Consultation!
Attractive and Durable Replacement Tubs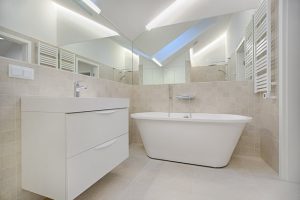 If you reach out to our bath construction company for your Edwardsville bathtub replacement project, you will be amazed by how fast we work. We can replace tubs as quickly as half a day, enabling you to use your new tub immediately. The bathtubs we install don't require high maintenance and can fit any bathroom theme you may have in your home or commercial space.
Our tubs are to be installed on the same spot as your current tubs, reducing the necessity of having to demolish the tub area and create a lot more work and mess in your bathroom. We work efficiently when installing new tubs for clients, and we ensure everything is in order before leaving the area.
The tubs we offer are durable, attractive, and last a long time. They are also resistant to mold, chips, cracks, and fading. This guarantees that the tub will not require any maintenance and stay as good as new for a longer time than other bathtubs in the market.
Unlimited Bathtub Options and Features
At Sash Group, we strive to provide our clients with the bathtubs of their dreams. We provide many options for the bathtubs we may install in your home, from tubs made from high-quality materials to tubs with every advanced feature for comfort and good performance.
We also have tubs that cater to accessibility needs and give additional immobility support throughout the bathroom as we replace your bathtubs.
We can also convert your current shower setup into a new bath without moving it to a different location. Our Edwardsville, KS bath construction company can get the job done efficiently and keep things within budget.
Visit Our Home Remodeling Showroom
If you want to get ideas for your home remodeling project but don't have a clear image of what you're looking for, visit our home remodeling showroom in Edwardsville.
We have our home remodeling experts and consultants on standby in our showroom, ready to guide you through your project and recommend the best products and options to make your dream project. From flooring improvements to overall replacements, we can help you. We also display some of the materials we use on our projects, from cabinets to flooring slabs. Our showroom also has some sample spaces we have made in the past.
Sash Group is always ready to help and guide you through your home improvement project, any time, anywhere.
Free Consultation Today
Sash Group is the suitable Edwardsville bathtub replacement company for you if you need fast and affordable bathtub replacement for your home or commercial facility. We consider your space, needs, and budget when we take on your request, guaranteeing that everything will fit perfectly once we finish the project.
Whether you want us to replace your outdated tub or improve your bathrooms' functionality, our bathroom experts are ready to assist at any time and provide you with the solutions you need.
Call Sash Group at (913) 355-6311 for your Free Consultation!