Prairie Village Cabinet Replacement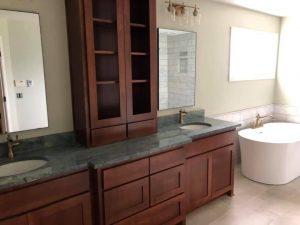 Are your cabinets no longer working the way they should be? Do you want to change the cabinets because you want to change the look of your space? You can easily get your cabinets replaced with the help of Sash Group. Not only will they replace the cabinets based on your preference, but they can also customize them for you.
Cabinets are essential in any space because they make an area functional and organized. No matter what space it is, cabinets can add style to the area. Our Prairie Village team can customize the cabinets based on your needs and budget. If your existing cabinets are still good, we can replace the doors and hardware. We will even repair the cabinets if it is necessary.
Our team, serving Prairie Village, KS, can do residential and commercial cabinet solutions and make sure they are properly integrated into the space. We can even add accessories to the cabinets to make them more functional. We are always ready to answer your request, so contact us today!
Call Sash Group at (913) 355-6311 for a Free Consultation!
When Should You Get Your Cabinets Replaced?
Cabinets can have a long life because of the materials used to create them. Most cabinets nowadays were made with hardwood, which is known for being the most durable material that you can use for floors or cabinets. However, they are also prone to damage, especially if they are exposed to moisture, chemicals, and constant use. While refacing can repair your cabinets, it will still reduce the lifespan of your cabinets.
There are many signs that you need to look for to determine if it's time for you to replace your cabinets and they are:
1. Cabinet doors are no longer closing properly
2. If they are showing signs of water damage
3. Wood stains or delamination
4. Immense damage (from constant use)
5. Wood degradation
6. If you will be replacing your space's style
If you are uncertain if it's time to replace your cabinets or if there are ways to make the process cheaper, our experts are ready to help. We can assess the condition of your cabinets to see if we can do minor replacements or need to do a full replacement. Your budget will be taken into consideration when we do our assessment and show you what materials can be used to achieve your cabinet needs.
Complete Cabinet Replacement and Installation Service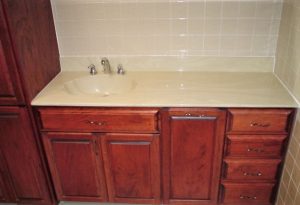 Sash Group is always committed to providing clients with the best cabinets for either their residential or business spaces. We will also make sure that they will make the space more functional and make you happy when you see them.
We will assess the condition of the cabinets and determine how much repairs and replacements will be done. We will sit down with you to determine if you want us to change the style and functions, and what you want it to look like. We can use any material and hardware for your replacement cabinets. Customization is also available in case you have a certain design that you want for your space.
When you reach out to our Prairie Village team, we will be with you from start to finish. We can provide recommendations if needed, and we even clean up the space after we install your new replacement cabinets.
Visit Our Design Showroom!
If you are wondering what your cabinets can look like once we replace them or if you need extra inspiration for your project, we can help you out.
We have a design showroom open for any interested clients to check out. In the showroom, you can see the materials we will use for your project, the styles we can apply to your cabinets and countertops, and even room ideas if you will be using a different style with your cabinets. Our Prairie Village team is also on standby to help you design your replacement cabinets and recommend the functions, materials, and style that will fit based on your requirements and budget. We can even explain to you everything you need to know about our service to help you decide better.
Free Consultation!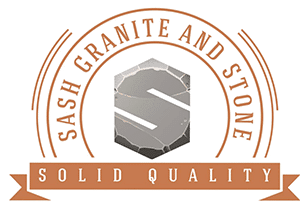 If you see that your cabinets need to be replaced – whether they are no longer functional or you want to put another style in the space – you should contact the company who can replace them with high-quality cabinets. Here at Sash Group, we guarantee that your replacement cabinets will be made from high-quality materials and match your ideal style. We will sit down with you to make sure they also come with all the functions you need and not break your bank in the process.
When we are done sorting out your cabinet replacements, you will see a great difference from your old cabinets.
Call Sash Group today at (913) 355-6311 for your Free Consultation!