Overland Park Commercial Cabinetry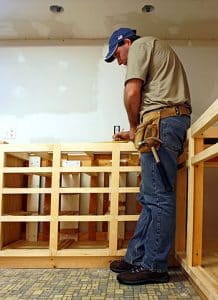 Do you want to put up a display of your products on shelves that will protect them from damage? Do you want to store your business files in functional storage shelves and cabinets? Are you after a customized cabinet solution for your business? If your answer is yes to any of these questions, we can help you out with your commercial cabinetry needs.
Sash Group is one of the best cabinet makers in Overland Park dedicated to creating high-quality cabinets that will suit your space and requirements at an affordable price. No matter what kind of business or commercial space you have, we can build the right cabinets for them and even customize the counters and other finishings to make everything seamless.
We have many options available for you to choose from and even add the functions that you want your cabinets to have, which you can't get in pre-made cabinets or shelves. Just let us know what you need, and we will deliver the perfect cabinet solution for your space.
Call Sash Group at (913) 355-6311 for a Free Consultation!
Custom Designed Commercial Cabinet Solutions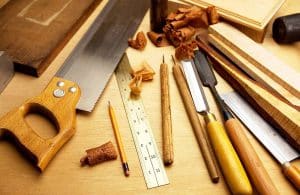 Cabinets are a staple to many business and commercial spaces. Some are used to hold products or stocks; others are used to display these products for customers to see, while a few use them for storage.
Having cabinets in your business space is a significant investment, especially if you want to showcase your company's brand in your area. The cabinets that you should pick should match your storage requirements, as well as reflect the style that you want to convey.
When you reach out to our team, we can design the right commercial cabinets you need for your business. We will create them based on the functions you need, the style you want, the space they'll be placed on, and what budget you have. We can even add other features such as seats, shelves, and others, which you may need for your space. No matter what design you're aiming for, we can achieve the look that you want for your business.
Visit Our Design Showroom!
Need some inspiration for your commercial cabinets or storage displays or just want to know what we offer?
Our design showroom is always open for anyone who wishes to check the options we have for any cabinet project you have for home or office. From the materials we can use for your cabinets to the designs we can make, everything is in our showroom.
When you visit, our Overland Park, KS experts are on standby to walk you through the entire process and answer any questions you may have about our services. We can also determine the right cabinet designs and counters that will work for your style and budget.
Free Consultation Today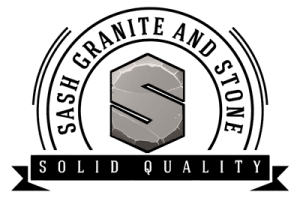 If you need cabinets for your business, you don't have to look far in Overland Park to find the best company to tackle the job. At Sash Group, our team of cabinet makers can look into your needs and create the perfect cabinets or storage shelves that you need. We will incorporate your business style and take note of your budget when we design the cabinets that you can use for your business.
Our team, serving Overland Park, KS, is always ready to help you out with any cabinet-related projects you have and give you the best solutions that will match your needs.
Call Sash Group at (913) 355-6311 today for your Free Consultation!