Riverside Custom Built-In Storage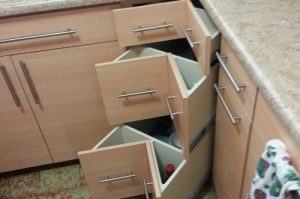 Do you need to store a lot of items in your room or business space but don't want to take a lot of space for them? If that is a yes, you need customized built-in storage.
Getting a custom built-in storage is something not many people consider because they believe they are expensive to request. However, if you reach out to a trustworthy team who can do high-quality cabinet and counter solutions, you can get them on a budget without compromising their quality.
With Sash Group, you don't have to worry about getting an expensive custom built-in storage for your home or business. No matter how big or small you want us to build and any material you want us to use, we can do it. Our company, serving Riverside, KS, will deliver them on time and make sure that they'll improve your productivity. Their looks will also be in sync with your current space.
Call Sash Group at (913) 355-6311 for a Free Consultation!
Complete Storage Installation Experts
Here at our Riverside company, we understand how valuable storage space is for many homes and businesses. They must be able to hold all the things you need in one place and make you happy looking at them.
No matter what function you want to have in your storage cabinet or display to have or what you want it to look like, we can do it for you. We can use any materials to match your budget and style and make sure they fit your space perfectly. We can even customize the hardware and knobs to make it fluid with your style.
When you reach out to our team, we will be with you from start to finish. We will take our time to learn everything you want for your storage shelf or cabinet. We can give you our recommendations and make sure that you can use them immediately once we are done installing them for you.
Custom Built-In Storage For Kitchens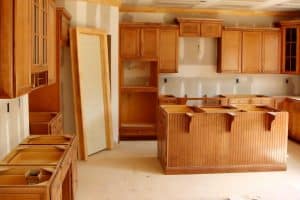 Kitchens will benefit from built-in storage, especially because you have a lot of things to store in them. But, cabinets can be very bulky, especially if you have a small kitchen space.
When we build customized storage for your kitchens, we will make sure that they are functional and easy to add to your current kitchen setup. You will also find it easy to add your kitchen equipment to them. If you already have a working kitchen, we will make sure that your new built-in storage will not ruin the rest of the room.
It is our goal to make sure that your space will help you be efficient and make you proud of your kitchen. Let our Riverside team help you out, and we can make your storage ideas a reality.
Custom Built-In Storage for Bathroom
Bathrooms can also benefit from built-in storage, especially if you cannot put ordinary-sized cabinets in your bathroom. It is also tricky to put cabinets or vanities in bathroom spaces because you may have a style in mind for your bathroom.
Getting custom-built storage will make sure that it will match your bathroom space perfectly. Our Riverside team will also consider how much storage space you need and add all the functions that you will need for it. When it comes to the material, we will pick durable materials which will not get easily damaged when under moisture or cause molds to develop quickly. We will also make sure they are within your budget and fit your bathroom style.
Commercial Built-In Storage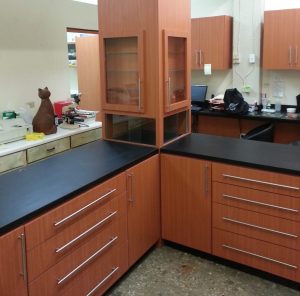 Aside from built-in storage cabinets or cases for your home, we can also work on commercial custom built-in storage.
We can create built-in storage that can be used for any business space and customize them to showcase your products and other equipment. No matter what industry you are in, we can create the built-in storage that you need.
Aside from giving you the space you need to store your items, we will make sure that these built-in storage shelves and cabinets will fit your style. It will also make your team more efficient because they are easy to use and access. We also make sure that they suit your business goals because they are customized to match your business needs and processes.
Check our Design Showroom!
If you need any inspiration or you want to see what we can do for your space, our local showroom is available for you to visit.
When you visit, you will see all our inventory of countertops and cabinets, including the materials they are made from. We also have on display some of our best works so you can get inspiration for your projects.
Our team is also on standby to help you design your space and answer any inquiries you may have about our services. We can also determine which is the best type of cabinet or counter for your needs, while also matching your style and budget.
Free Consultation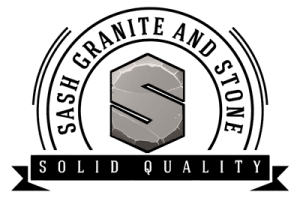 There are times that the available built-in storage shelves that you can get in the market won't be enough for your needs. Getting it custom built will not only cover your needs, but it will be in the same style as the rest of the space you intend to put it on. Here at Sash Group, we make sure that the cabinet solutions we offer you are perfect for your area, whether it is for your home or your business.
Let our team design the perfect built-in storage for you, and we can reassure you that you will be satisfied with your new storage shelves once they are complete.
Call Sash Group at (913) 355-6311 today for your Free Consultation!