Shawnee Custom Cabinets
Are you dreaming of a kitchen or bathroom that exudes elegance, style, and impeccable craftsmanship? Look no further than custom cabinetry! At Sash Group, we understand that off-the-shelf cabinets simply can't compare to the allure and functionality of custom-built cabinets. Let's embark on a journey to discover the extraordinary world of personalized cabinetry and explore why it's the ultimate solution for transforming your space into a masterpiece.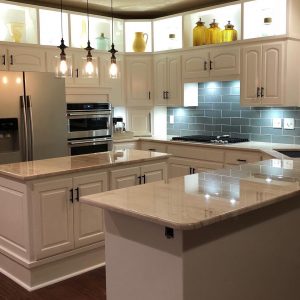 Imagine cabinets that perfectly fit your unique space, lifestyle, and design preferences. With custom cabinets, this dream becomes a reality. Whether you want custom kitchen cabinets or custom bathroom cabinets, our skilled artisans will work closely with you to bring your vision to life. Our team of experienced Shawnee cabinet makers will listen attentively to your ideas, taking into account your specific requirements and crafting personalized designs that reflect your individual style.
Call Sash Group at (913) 355-6311 for a Free Consultation!
Craftsmanship That Makes a Statement
When it comes to custom cabinetry, impeccable craftsmanship is non-negotiable. Our talented artisans at Sash Group are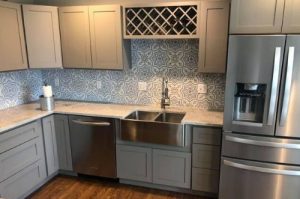 passionate about their work, meticulously handcrafting each cabinet with precision and attention to detail. They combine time-honored techniques with modern innovations to create stunning, one-of-a-kind pieces that make a lasting impression. The result is a harmonious blend of beauty and functionality, where every cabinet is a testament to the artistry and skill of our cabinet makers.
Endless Possibilities in Design and Materials
With custom cabinetry, the possibilities are truly endless. You have the freedom to choose from an extensive range of designs, finishes, hardware, and materials to create cabinets that perfectly align with your taste and requirements. From sleek and modern designs to timeless and traditional styles, our custom cabinet design experts will guide you through the process, ensuring that every detail is tailored to your vision. Whether you prefer the warmth of wood or the versatility of other materials, we offer a wide selection to suit your needs.




When you reach out to us, our team will be with you from start to finish. We will learn about your desires, space, and project, create a design proposal for your consideration, recommend the right materials for the project, create cabinets, and install them in your chosen space. We also give tips on how to maintain your cabinets.
Custom Kitchen Cabinets
Having custom cabinets means they will seamlessly integrate into your space, making the most of every nook and cranny. Our team of experts specializes in custom cabinet installation, ensuring that your cabinets are fitted precisely, enhancing both aesthetics and functionality. With their exceptional skills and attention to detail, our installation professionals will bring your custom cabinetry dreams to life, creating a cohesive and visually stunning environment.
Unmatched Quality and Durability
Investing in custom cabinetry means investing in quality that lasts a lifetime. Each custom cabinet is built with the finest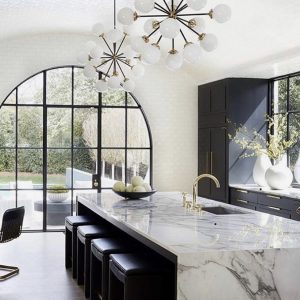 materials and craftsmanship, ensuring durability and longevity. We take pride in offering exceptional wood cabinet craftsmanship, guaranteeing that your cabinets will withstand the test of time while maintaining their exquisite beauty. From custom finishes to hardware selection, every element is carefully chosen to deliver a truly remarkable product.
For kitchen cabinets, we can create functional and beautiful cabinets that are convenient and practical for everyday use.
It is our goal to provide you with a space where you can work efficiently and make you feel good at the same time. Our team is ready to answer any questions you may have about our kitchen cabinet services and even recommend the right options for your needs.
Commercial Cabinets & Display Cases
Aside from residential cabinets, we can also create commercial storage cases and cabinets for your space.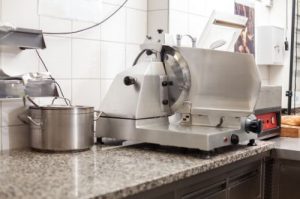 We can create custom display shelves, reception desks, retail counters, medical supply cabinets, commercial bath and kitchen cabinets, and other commercial cabinet solutions you may be looking for. Tell us what you need and we will provide the right cabinet solution for you.
With our customized cabinets, you can remodel the space to fit your staff and customers. Our cabinets will also give your commercial space an elegant touch, as well as make it more efficient for everyone to use. We believe that providing you with cabinets that will improve your services will give you an edge in providing your customers with the things they need easily and help your staff with their daily tasks.
Our smart cabinet solutions will also suit your business goals and processes as they are perfectly customized for you.
Visit Our Design Showroom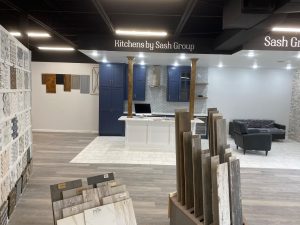 Are you ready to embark on a journey of inspiration and immerse yourself in the captivating realm of custom cabinetry? Look no further than our Shawnee design showroom at Sash Group! We invite you to experience the sheer beauty, craftsmanship, and endless possibilities that await you within our doors. A visit to our showroom is more than just browsing—it's an opportunity to witness firsthand the artistry and innovation that define our custom cabinetry.
As you step into our showroom, prepare to be greeted by a breathtaking display of meticulously crafted cabinets that showcase the artistry and attention to detail that sets our work apart. From the sleek lines of our custom kitchen cabinets to the elegant charm of our custom bathroom cabinets, each piece is a testament to the skill and expertise of our artisans. You'll be captivated by the rich textures, exquisite finishes, and impeccable design that bring our cabinets to life.
Our showroom is not just a feast for the eyes—it's an interactive experience that allows you to explore endless design possibilities. Our knowledgeable team of experts will be by your side, ready to answer your questions, offer insights, and guide you through the selection process. From the selection of materials and finishes to the intricate details of hardware and accessories, we'll help you create a truly personalized and exceptional cabinetry solution that exceeds your expectations.
Beyond the visual allure, our design showroom offers a tactile experience that allows you to fully appreciate the quality and craftsmanship of our cabinets. You can feel the smoothness of the wood, appreciate the precision of the joinery, and witness firsthand the durability and attention to detail that make our custom cabinets stand out. We believe that seeing and feeling our cabinets in person is an essential part of the decision-making process, enabling you to make an informed choice that aligns perfectly with your vision and requirements.
A visit to our design showroom is more than just an opportunity to see our cabinetry—it's an invitation to embark on a design journey filled with creativity, inspiration, and personalized solutions. We understand the importance of finding the perfect cabinetry for your home, and our showroom is the ideal setting to explore, envision, and bring your dream space to life.
Don't miss out on this extraordinary experience. Visit our design showroom at Sash Group today and let our team of experts guide you through the world of exquisite cabinetry. Schedule your appointment now and take the first step towards transforming your space into a haven of beauty and functionality. We can't wait to welcome you and assist you in creating the custom cabinetry of your dreams.
Let's Talk- Free Consultation
At Sash Group, we are dedicated to providing you with exceptional custom cabinet solutions that go above and beyond your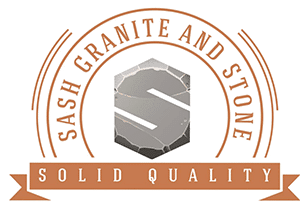 expectations. By scheduling a free consultation with our team of experts, you'll have the opportunity to discuss your ideas, explore personalized designs, and discover the endless possibilities for your custom cabinetry project. We'll guide you through the process, from initial concept to final installation, ensuring a seamless and enjoyable experience.
Don't settle for ordinary cabinets. Contact Sash Group today at (913) 355-6311 or visit our website to schedule your free consultation. Let our team of passionate cabinet makers and designers transform your space into a haven of beauty, functionality, and personal expression. With our custom cabinetry solutions, your dream space awaits.
Call Sash Group today at (913) 355-6311 for your Free Consultation!