Edwardsville Granite Countertop Installation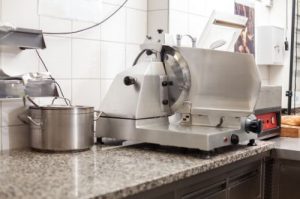 When it comes to houses and designs, owners always want functionality and style to come together. Now, modernity has influenced every aspect of our households—most especially when it comes to implementing style that is valuable at the same time. Consequently, countertops became a long trend, which led to most households having them installed. However, countertop installation needs an expert for proper placing and design.
That is where Sash Group can proudly step in!
We can help you decide which granite countertop is best for you and your place. And after having the full image of the countertop that you want, we will also assure you that your dream granite countertop will be installed in no time. Start your project within the budget of your choice with us today.
Call Sash Group at (913) 355-6311 for a free consultation with a Edwardsville granite countertop installer now!
Granite Countertops for Everyday Use
Countertops are horizontal surfaces designed for preparation. They can be placed in the kitchen, in bathrooms or lavatories, and even in laboratories.
Kitchen countertops serve as a preparation place for food. Using them will ensure that the food is prepared away from water and heat. Additionally, if you consider their style, countertops also bring increased visual appeal to a kitchen. This is the reason why many homeowners value their aesthetic factor so much.
Bathroom lavatory countertops serve as placement of different sorts of things, but mostly female makeup products and accessories. This will help stuff avoid being directly put onto the wet sink, in most situations.
Laboratory countertops—also called as benchtops—are essential for the performance of experiments and laboratory tests. This and the ones mentioned above are all essential in each of their designated places. Using granite as the primary building material will ensure that they are durable and highly functional.
Granite is known for its tough nature, making it best suited for countertops. Among its strongest selling point is its durability. Also, the color it projects makes it more attractive and practical. Sash Group offers extensive samples that you can choose from!
Best Granite Countertop in Edwardsville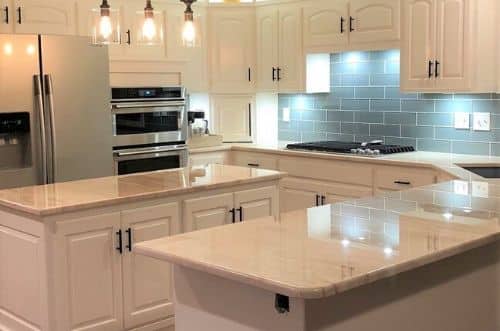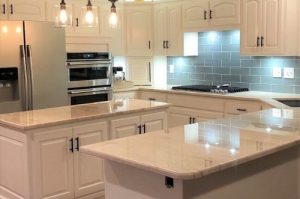 Edwardsville, KS has long adapted the popularity of countertops. Now, it's about time to consider having one made out of granite. It is known to have durability, and using it for countertops is one great choice!
Granite is "hard as a rock."
In Sash Group, our granite is proven hard and long-lasting. You can trust that we will install granite countertops that will truly serve their purpose for a long time. Not only are our countertops durable, but they are also heat-resistant.
We have the tools, materials, and skills to install the most durable granite countertops for your place. For all things you need to put on top or under it, our installed countertops are sure to give you confidence in their functionality.
Granite is scratch-proof.
Due to its innate hardness, granite cannot be easily scratched or chipped. Stains are also not a problem with granite countertops. With us, rest assured that you'll have countertops with durability and class maintained over a long period!
Sash Group can provide full-service supply, design, and installation of granite countertops.
Granite is attractive and safe.
Granite countertops have a polished appearance and are not hard to maintain. Their rare colors and unique vein-like projections never fail to elevate their attractiveness. Additionally, granite displays natural tint from feldspar that gives off the white colors, the grey from quartz, and black mostly from mica.
Aside from the beauty it brings, granite is also a safe countertop material. It does not absorb water; therefore, bacteria cannot thrive on its surface. Health and safety? We guarantee you that and more!
Prime Edwardsville Granite Countertop Installer
We offer an extensive installation service for your own choice of granite countertop! From design suggestions to expert installation and maintenance, we ensure that your partnership with us is a wise move.
Among our premium offerings are the following:
Periodic maintenance. To ensure that your granite countertop stays safe and functional, Sash Group conducts periodic maintenance to make sure that the seals are tight, waters are not absorbed, and stains are cleaned properly. This maintenance is done by our trained personnel to ensure that the quality will be kept.
Supply is natural. Here at Sash Group, we assure you that the granite we supply is natural and is of the best quality. We only serve you the quality and standard every customer deserves—the best!
Free inspection and style consultation. To make it more convenient for you, we will inspect your place before setting everything up. We will evaluate your area, give suggestions, and help you decide on how you want your granite countertop to look. You will also be offered designs that you can choose from with the help of our countertop experts. More importantly, our inspections are done for safety and efficiency checks of your granite countertops.
Sash Group ensures nothing less than an efficient and affordable supply and installation of granite countertops. We make sure to have everything in control in every aspect of your project. From free inspection, design, supply, installation, to repair, and maintenance, you will surely never regret working with us.
Be Our Next Satisfied Client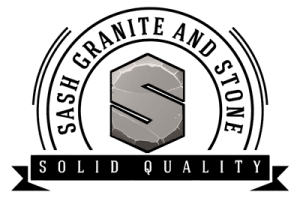 There is something so precious about seeing your home with well-constructed and attractive countertops. And to know that it will last for a long time? That is something even better! So that's what we guarantee: get that and more at a reasonable price today.
Call Sash Group at (913) 355-6311 for your free consultation with a Edwardsville granite countertop installation expert now!