Overland Park Custom Kitchen Cabinets
Improve the value and appeal of your kitchens with the help of custom-made kitchen cabinets from Sash Group. Our team can design the best custom kitchen cabinets to suit your storage requirements and needs.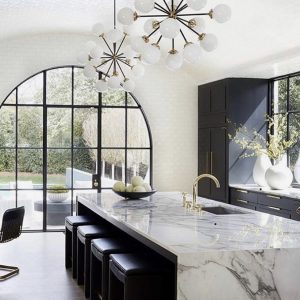 Our team knows that kitchen cabinets must be functional, spacious, and improve the appeal of your kitchen as a whole. We take our time to speak with our clients to know what they want for their space and discuss what kind of cabinets will achieve their intended image.
From repainting your existing cabinets to full-blown transformations, we can transform your kitchens with our cabinets and blend them well with the rest of your kitchen equipment.
Once we are done with your kitchen, we guarantee an efficient kitchen where you can move around easily and give your guests something to talk about when they see how you can complete tasks with your cabinets.
As your Overland Park custom kitchen cabinets experts, we are dedicated to delivering high-quality, functional, and attractive kitchen storage solutions that work for your home, budget, and lifestyle.
Call Sash Group at (913) 355-6311 for a Free Consultation!
Complete Kitchen Cabinet Replacement
For many Overland Park, KS homeowners, kitchen renovations are their number one priority because the current kitchen setup does not fit their style. Sash Group can assist in improving the layout of the kitchen and even help you finish the entire look.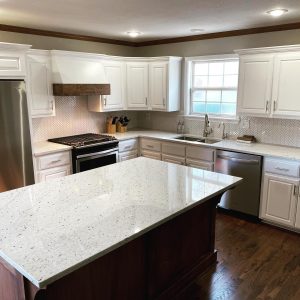 With us to support your kitchen cabinet replacement, you don't have to ask another company to support you in finishing one part of the cabinet. Here at Sash Group, we can do everything from designing the cabinets to finishing it based on your configurations.
We can also assess what upgrades can be installed in the space and help you pick from the various options that you can place in your kitchen while tying them all together as one fluid space.
Our fabricators will work hand-in-hand with our designs to make sure that the cabinet we create matches your standards. This ensures that when it is installed, there won't be any gaps, and it will be the image you are trying to create. We also guarantee that you will get the best possible result for your kitchen once we are finished.
As your kitchen cabinet replacement company, we are dedicated and motivated to provide outstanding products and support throughout your entire remodel project. Our renovation experts are excited to discuss exactly what we can deliver for you.
Kitchen Cabinet Refinishing & Refacing
There will be instances where your kitchen doesn't require too much remodeling because most of the cabinets are still in good condition. We can do refacing and refinishing services for cabinets depending on the existing condition of the cabinets we will be working on.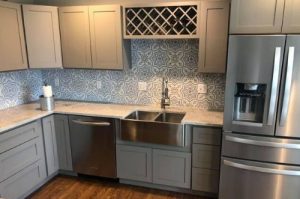 If you opt for cabinet refinishing, we will remove and refinish your cabinet's old doors and give them a restored look. If that is not your fancy, we can also give them a different stain or paint in the color of your choice. We will also use a durable cabinet paint that will protect it from damage.
In redooring or refacing, we will remove the cabinet doors and replace them with a new door that matches the style you intend to create for your kitchen. We will also repair and refinish the cabinet to make it stronger and last for a long time. Aside from these two options, we can also make other modifications to your standards. Our custom kitchen cabinet specialists are dedicated to providing the right cabinetry, countertops, and features for your project and space!
Cabinet Modifications & Feature Additions
We don't just make functional kitchen cabinets; we also make kitchens that are functional and one-of-a-kind.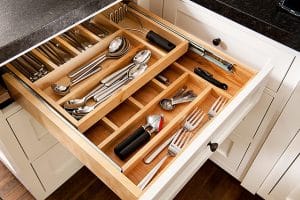 We can add custom bars, storage areas, or even integrate the other elements you may want to put in your kitchen. We can also customize certain areas in your kitchen to include hidden compartments where you can put your favorite wines, spices, and even utensils.
We help you determine what you need for your remodeling project and design the kitchen to maximize your space. Our motivated cabinet professionals are excited to discuss the many options available for your project and home.
Let's Talk Now- Free Consultation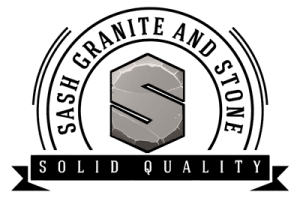 Achieve your dream kitchen by working with Sash Group to get the ideal custom cabinets for your space. When you reach out to us, we will guide you through the entire cabinetry process and create cabinets that match your aesthetic and budget.
No matter what area of your house you need new, attractive, and functional storage solutions, our Overland Park custom kitchen cabinet company will deliver.

Call Sash Group today at (913) 355-6311 for your Free Consultation!