Olathe Kitchen Countertops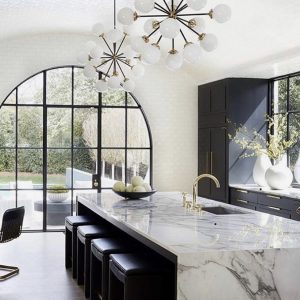 In Olathe, you will notice the attention to detail that homeowners allot to their kitchens. Not only do they have the latest equipment, but they also have a large space or countertops where they can prepare their food. However, for some houses, having kitchen countertops is not possible, and if there are ones in the kitchen, they are sometimes not enough.
Here at Sash Group, we can help you get the right size of kitchen countertops for your needs. If your space doesn't have one so far, we can install ones that will match your needs and put more up for your needs. If you have a current countertop installed, we can improve it and replace it.
We can also replace and match the rest of the items in your kitchen, such as the floors, cabinets, and other finishes. This will make sure everything is seamless and fits the image that you want for your kitchen.
Call Sash Group at (913) 355-6311 for a Free Consultation!
Why Should You Get a Kitchen Countertop?
Kitchens are an important part of any home, and countertops make them more functional. They will give you the right amount of space where you can prepare all your cooking ingredients and have them within arm's reach. They also add more beauty to your kitchen space because you can use the countertops to display your kitchen supplies. If you want to install one for your kitchen, they are effortless to install, but the process can take a few days if you want to add specific designs to your countertops.
You don't have to worry about maintaining them because kitchen countertops can be very easy to clean, depending on the material you picked for your kitchen. Some materials – like natural stones – will have seals on them so that they can be cleaned easily. But, you will need to check the right cleaning supplies so you won't damage the countertop.
What To Consider When Getting Kitchen Countertops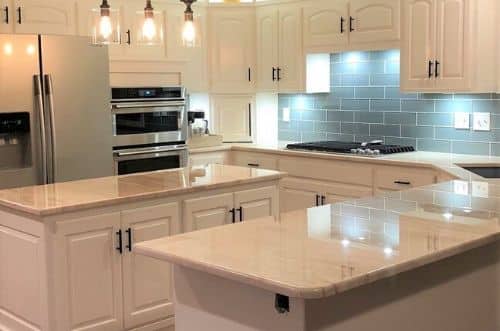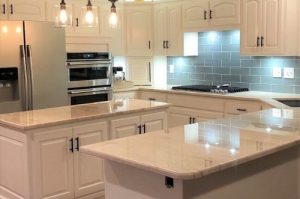 There are many things to consider if you want to add a kitchen countertop installed or replaced for your space. First, you have to consider the material that will be used for your countertops. Some are made from natural stones, which is perfect for classic kitchen designs and those kitchens that don't need too much maintenance. Others come with wood countertops that are affordable but may require constant maintenance. Some are made from laminate, vinyl, recycled glass, resin, and others, which are easy to clean.
Aside from the materials of these countertops, you also have to consider your lifestyle. If you are not using them often, you may be better off with cheap countertops. But, if you will be using them regularly, you can invest in stone countertops and other similar countertops, which are very durable. You also need to consider the maintenance levels that you can handle because some countertops may require constant sealing to protect them from damage.
If you are not sure about what to pick, our team, serving Olathe, KS, can help you out. We can explain the difference between these countertops and recommend which ones fit your lifestyle and needs. Once we install them, we can help you maintain them and even repair them if needed.
Check Out Our Design Showroom
Do you want to see our sample designs or get some ideas for your project?
You can visit our local showroom where you can check out our inventory of countertops and cabinets, as well as ask our team of experts, serving Olathe, who can help you design your ideal kitchen space.
If you want to check out our product samples or want to create customized ones, we can sit down with you in our showroom and help you pick the best materials for your countertops and cabinets. We will also consider your current style and budget when selecting the right pieces to use for your space.
Call Today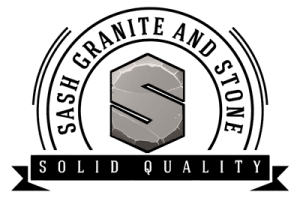 When it comes to your kitchen, you should spare no expense in making it as functional as you can. If you are on a budget, there are ways to be able to add the right space for you to work on as you cook your favorite meals, and one of the best ways to do so is by reaching out to a company that can help you out.
Here at Sash Group, we can help you install attractive, affordable, and efficient kitchen countertops, as well as other cabinetry in your home or office space. We will make sure that it suits your needs and style, including those who will use it aside from you. Whenever you need countertops and cabinets done, our company, serving Olathe, will be here for you.
Call Sash Group at (913) 355-6311 today for a Free Consultation!