Edwardsville Kitchen Renovations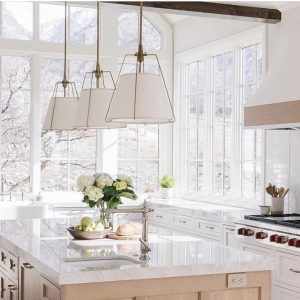 The kitchen is such a vital part of anyone's home. This is where a homemaker usually starts the day preparing food for the family. It is also where the family would get together to just talk about their day while maybe on their way to fetch some snacks. That is why it is expected for homeowners to desire kitchen renovations to liven up family interactions even more.
Good news? Sash Group is an expert in transforming your kitchen into a more attractive and functional area in your home!
We understand that everyone's kitchen is different, and it would make sense for you to feel comfortable inside that kitchen. Opting for a new look or vibe for your kitchen can be a bit daunting at the same time exciting. Aside from truly enjoying our work, that is another reason why we want to be part of your kitchen renovation journey.
Remodeling your kitchen is a project that can undoubtedly come with immense benefits but, unfortunately, also with some headaches. Tackling the work on your own may save you a more costly expenditure, but the renovation could stretch on for months, and you may need to live without a kitchen for a while.
Hiring a professional to help you work on your kitchen renovation will get the job done much faster. Although it may incur a bit more cost, the result will be a gleaming new kitchen that can make your home a much more liveable space. With Sash Group, the process will be worth every penny you will spend.
Re-imagine your kitchen, and we will help you achieve the kitchen of your dreams! With so many ideas to revamp the space and update your kitchen into a more modern version, you'll want to get started right away. Start the process with us!
Contact Sash Group at (913) 355-6311 for a free consultation with a Edwardsville kitchen renovation expert now.
Preparing for Your Kitchen Remodeling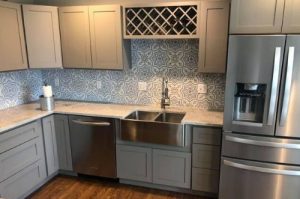 When you start working with us, we will help you address the following factors of your kitchen revamp:
Wants and Needs
Before starting the whole renovation process, you need to go around your kitchen and identify the places you want to get fixed. Look back on the countless times you have been in your kitchen and ask yourself what the reoccurring problems you always experience are.
It would be beneficial for you to have a list of things you want your new kitchen to have and prioritize these according to their importance. Distinguishing between the wants and the needs of your kitchen will prove to be essential. It will help you and our team of renovation experts in creating a kitchen space made just for you and your family.
Reality Check
Dealing with the logistics of your remodeling and the expense involved in the work are the realities of a kitchen renovation project that you will need to confront early on.
Turning your old kitchen upside down and turning your dream kitchen into a reality is no easy feat. Working with Sash Group for your kitchen renovation will allow your workload to be much lighter, and, in no time, your dream kitchen will be yours to use and enjoy.
The Inevitable Compromise
Things may not always go the way you plan, so it is essential to establish a mindset that is willing to compromise right from the beginning. You should be willing to figure out ways to cut the costs of your kitchen remodeling project without compromising the quality of your ideal kitchen space.
You can opt to use reclaimed cabinets and other materials to create a unique vintage kitchen look that is inexpensive. Whatever your circumstances are, rest assured that Sash Group will help you with the planning, design, and management of workers.
Working with Professionals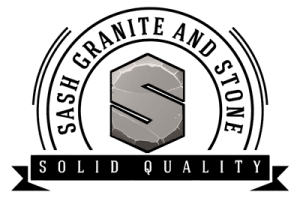 A renovated kitchen adds value to your estate and can make your home a more comfortable living space that you can enjoy with the people you care about. With a big project such as remodeling a kitchen, it is important to work with the right people and contractors. Doing this will eliminate the extra time and effort you will lose in trying to do the work all by yourself.
Working with us will be the best choice you can make for your home. A remodeled kitchen can be a center of gathering for your family. Here in Sash Group, we have the professionals capable of providing you with the best possible service in Edwardsville, KS, intent on making sure your kitchen renovation can better serve you and your family.
Contact an expert from Sash Group at (913) 355-6311 for a free consultation and let us help you with your kitchen renovation in Edwardsville now!