Prairie Village Natural Stone Supplier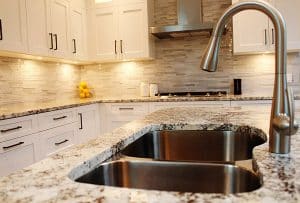 Nature provides us every single thing that we need. Whatever purpose it may serve best, nature is very generous to grant it. Quality-wise, synthetic products are nowhere near what natural materials can offer. This is the reason why people still purchase natural materials for their projects.
One common thing that is derived directly from Mother nature is natural stones. These types of stones have a different set of properties from each other that can be utilized for various purposes.
Natural stones could be exploited to craft jewelry, tiles, and decorative elements on kitchen countertops and bathing spaces, among many others. It provides a classic look and an endless variation of beauty, making it one of the go-to stone partners of many shoppers. If you are one of those who are looking for an authentic natural stone supplier in Prairie Village, KS, we are the one you are looking for!
Sash Group is your legit local source of natural stones. We offer a wide array of selections, so whatever natural stone you are itching to have, we can certainly provide it for you. You can choose from our products that are sourced in our locality as well as in our collection of imported natural stones.
Also, if ordering online is not how you do business, you are very much welcome to visit our shop and check out the best natural stones you can ever find in the city.
Call Sash Group at (913) 355-6311 for a free consultation with our Prairie Village Natural Stones Expert now!
Variety of Choices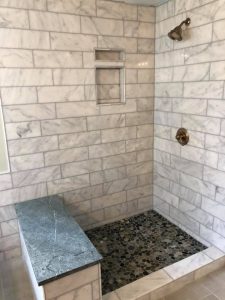 Each set of properties differ from stone to stone. No two natural stones can look alike or bear the same properties due to inherent variances brought by nature. Some may appear less in color but has a heavy emphasis on patterns and grain density or vice versa; others may look classy, dull, rough, or smooth. A few will even weigh lighter than other natural stones and may contain irregular markings, veins, and fissures.
No matter what kind of natural stone you are looking for, we can supply the one best suited for your project. We have all the different natural stones, such as granite, marble, limestone, quartzite, slate, travertine, and onyx, among many others. But if ever the natural stone you want to purchase is not available as of the moment, there's no need to fret.
You can always trust us to find ways to deliver it to you as soon as possible. We can import natural stones from our partner quarry zones or have our natural stones expert discuss alternative stones that will equally go well with your project.
We also know that with our wide collection of natural stones, it may be hard for you to choose which one matches well with your project. Our natural stones experts are eager to assist and guide you on this matter. Paired with your personal preferences, their skills will surely give you the best stone to purchase.
Local and Imported Stones
At Sash Group, we source our natural stones directly from our locality. Local natural stones pose the same quality as those of imported ones. If possible, we recommend our local natural stones to also help our local miners.
Natural stones from our area can be accessed without trouble and will be delivered immediately to your doorsteps. They are also less pricey compared to imported natural stones. However, if the stone you want to purchase is not available in our neighborhood, we can always contact our affiliates from the other side of the globe to provide you with what you need.
Although imported natural stones can be rather expensive and take a while to be handed over, if you are patient enough to wait for it no matter how long it takes, we guarantee that it will be worth it in the end.
Legal Source of Natural Stones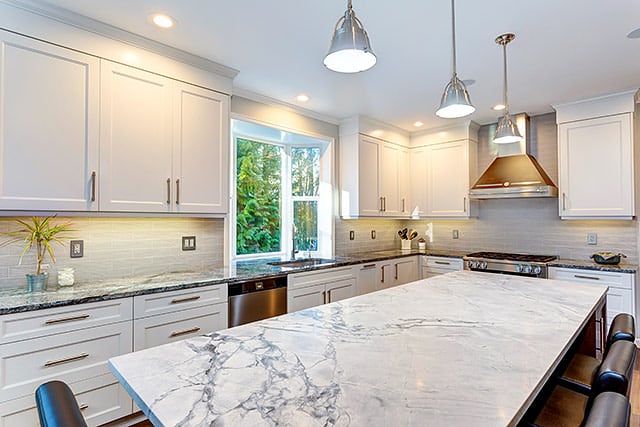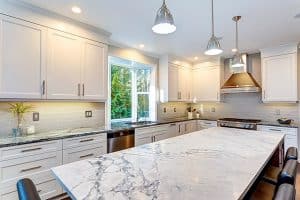 Sash Group has been a natural stone supplier for many decades now. We have already serviced and maintained thousands of clients since the time of our foundation. All across Prairie Village, we are a revered company in this industry for how we conduct our business in a proper, well-organized, and legitimate manner.
Numerous business permits and certificates were granted to us, which we renew year after year, adhering to the business rules and regulations in our locality. Our stone-rich quarry zones are also strictly abiding by environmental bylaws to protect and preserve our source of income. Rest assured, we care for our clients as much as we care for our environment. Our local miners are all knowledgeable on natural stones and skilled enough to excavate your stones without much damage.
Additionally, our commendable business ethics is what makes us the leading supplier of natural stones that Prairie Village people trust. The staff we have in our company are all amicable and highly skilled in our business, making it easy for you to deal with them.
In Sash Group, we will take your natural stones to an even higher level with quality materials and redefined polishes. Trust us, no money nor expectations will be wasted with the service of our natural stone specialists.
Free Consultation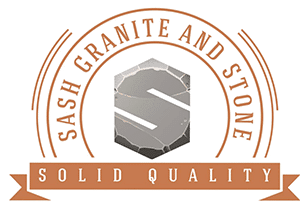 Some particular natural stones are hard to find at times. Nonetheless, we provide every type of natural stone here at Sash Group. We never settle for less, especially when it comes to providing you with your desired stones. Sash Group is your one-stop doorway to the shining, shimmering, splendid realm of natural stones.
Whatever it is you are looking for, you will surely find it in the highest quality within our shop. And even when you don't have a clue on what to get, we have natural stone experts who will assess your needs and present you with the most appropriate set of choices. So if ever you start a project in need of natural stones, don't hesitate and grab that phone today.
Call Sash Group at (913) 355-6311 for a free consultation with our Prairie Village natural stones expert now!