Overland Park Home Remodeling
Make your house your dream home with smart kitchen and bathroom remodeling solutions by your Overland Park home remodeling experts at Sash Group! A complete home renovation company, we offer high-quality countertops, custom cabinetry, new flooring, backsplash and tile installation, and custom storage solutions.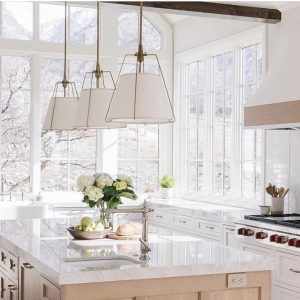 We are dedicated to delivering a space that you are happy to come home to and proud to invite guests into. Whether you are looking for whole-home flooring replacement, custom kitchen redesigns, or want to update the functionality or style of your bathrooms, laundry rooms, or office, our experienced remodeling specialists have smart solutions and products that work for your lifestyle and space.
Your home is your safe and happy place, and we strive to ensure it is comfortable, relaxing, and suits your unique sense of style. We provide many different stone, wood, and tile products, as well as several styles and finishing options, allowing us to customize a unique space that is totally you.
Call Sash Group at (913) 355-6311 for a Free Consultation!
Kitchen Remodeling & Renovation
The heart of a home, your kitchen is the place where you feed your family, entertain your friends, and make delicious treats for those you love. Having a clean, inviting, and functional space makes all of those tasks easier and more enjoyable.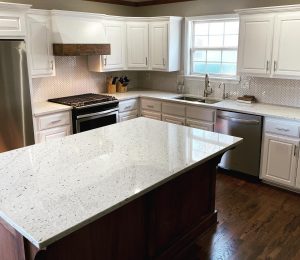 Sash Group provides complete kitchen remodel services, handling everything from updating your layout to installing smart accessories for improved storage. We know that style is only part of the remodeling process. You also need a kitchen that is well-organized and intuitively designed, making entertaining and meal preparation a fun, fast, and enjoyable task for even the most reluctant chef.
Do you want to create a kitchen island, add a natural stone countertop bar, install new glass cabinet faces, or incorporate hidden storage? We make sure your kitchen is effective in both layout and features, including elements such as hidden wastebaskets, silverware dividers, integrated lazy susans, secret spice racks, and slide-out shelves, in addition to our complete layout, design, and installation services.




From complete kitchen renovations to updating the appearance of your cabinetry or replacing your kitchen countertops, we understand how smart and impactful design choices can make a big impact on the overall finished room. If you want a beautiful, functional, and impressive kitchen that feels like home, trust Sash Group to deliver.
Bathroom Remodeling & Renovation
Relaxing or rejuvenating, we create beautiful, clean, and modern bathrooms that every member of your family can feel comfortable using. Replacing damaged cabinetry, installing new natural stone countertops, creating tile shower enclosures, or updating your bathroom flooring, our Overland Park home remodel professionals truly assist with all aspects of your bathroom renovation project.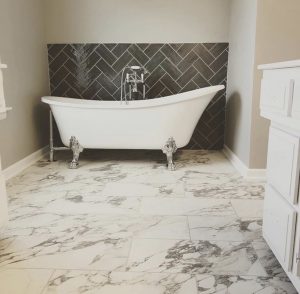 We provide remodeling services for guest bathrooms, master bathrooms, half baths, and other wet areas of your home, like laundry rooms. As complete bathroom renovation professionals, we assist you all the way from product selection and layout to finishing and fixtures. We can refinish or replace your bathroom cabinetry, install new attractive natural stone countertops, update your flooring, and refinish your shower or bath enclosure to create a comfortable and relaxing space.
We have many different countertop, tile, and flooring options for you to choose from, including many full granite slabs in-stock in our local showroom. This means you are able to pick the actual slab of marble or granite that you desire for your project, instead of working off of a small sample that may only slightly resemble the slab that you receive. This is only one way that we are dedicated to giving you exactly what you want for your home remodel project.
Visit Our Home Remodeling Showroom!
Ready to move forward with your home remodel project, but not sure exactly what materials or finished look most appeals to you? A visit to our local home remodeling showroom can help set your mind at ease!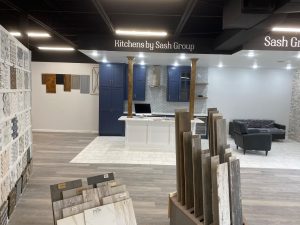 Our remodel experts and consultants are standing by, ready to assist you with selecting the perfect products and solutions for your unique project. Whether you want to update your flooring, rework the layout of your kitchen, or clean-up an outdated bathroom, we can help.
We provide a full selection of our available materials, including cabinet displays, tile samples, and full countertop slabs made of granite, marble, quartzite, soapstone, and other natural stone elements. Our showroom also houses finished sample spaces so you can see exactly how different elements can work together.
Whatever your desires for your next home remodel project, our Overland Park, KS home remodel company is dedicated to supporting you. From support with the initial phases of design, layout, and product selection through to installation, finishing, and clean-up, we are motivated to provide the ideal space and product to suit your needs and desires.
Let's Talk- Free Consultation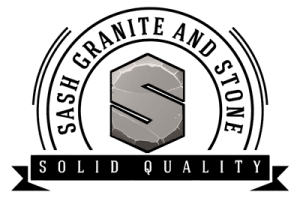 Our Overland Park home remodeling experts create attractive, modern, and functional spaces that perfectly suit your needs, home, timeframe, and budget.
From design and demolition to installation and finishing, we know just how important it is that your job is done just right, on time, and within your budget. Our number one priority is your satisfaction, and we strive to deliver solid quality every step of the way. If you are ready to update your home with attractive new cabinetry, countertops, flooring, or storage solutions, the professionals at Sash Group are ready to deliver for you.
Call Sash Group today at (913) 355-6311 for your Free Consultation!