Shawnee Shower Remodel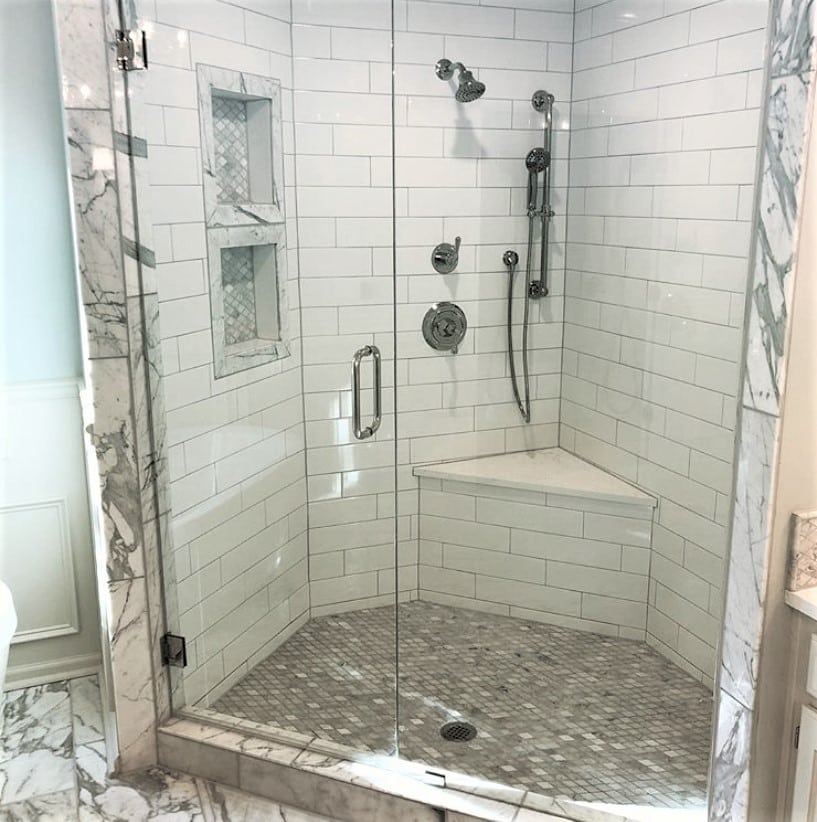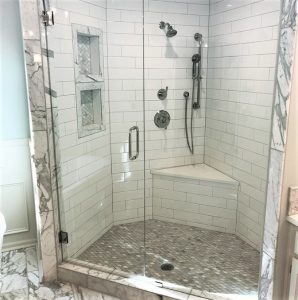 Nothing beats a good shower in the morning. Starting your day with a good shower steers you to a dynamic and productive day. However, you cannot achieve this if you are having a hard time managing yourself inside your own shower space. There could be a number of reasons why showering isn't as exciting and lively as before. This might be the time to consider a shower renovation.
Walk-in showers or just a regular shower area could be one of your visitors' least concerns. Nonetheless, it is just as significant as the reception area. Your shower space gives you freedom of your own body. Therefore, it is just fine to give it some remodeling to allow you to express yourself more and to have a great start of your day.
Here at Sash Group, we extend our exceptional shower renovation service to your Shawnee home. Our employees have maintained a professional and outstanding personality with our clients. We have done numerous renovations here in Shawnee, KS that were commended by former patrons.
Wait no more and contact Sash Group at (913) 355-6311 to avail of our shower remodeling service now.
Points to Consider Before Shower Remodeling
Remodeling is a painstaking task. You are bound to detach from the old and familiar feature of your shower area to replace it with a new and fresh look yet remains homey. Whatever is already done will never be revived, so a comprehensive renovation plan is essential.
In Sash Group, we will guide you in your renovation ideas by giving you some factors to look into before proceeding with the makeover. These factors include the following:
Accessibility. Before making some renovations inside your shower area, make sure first that your shower space is accessible not just to you, but also to the people who will also use it in the future. Consider those persons with mobility problems such as children and the elderly. This is important to reduce the risks of accidents when using the shower. You might also want to plan for another location first.
Space. No one probably wants a cramped shower area as it hinders you from maneuvering within and from expressing yourself. Therefore, it's good to take note of the space you desire before starting the renovating process.
Lighting. Just like for photos, good lighting has a good effect on your shower. Good lighting radiates an overwhelming large effect on the overall look of your shower. You may opt with a light-filled shower area, or you can just maximize the natural light. It's your call.
Design. Planning for the design of your shower area is a challenging thing to do. You can choose from a variety of designs you can grab from some agents, from the internet, and other sources known to you. Additionally, you could also propose your idea. Whichever you opt to do, just ensure that it fits your personality the most so you can appreciate it more.
Materials. You must ensure that the materials you will use match the overall theme of your shower. The material that will make up your new shower space is also vital to determine the durability of your shower. After all, you surely don't want to renovate over and over again if it breaks down. The renovation cost is not cheap.
Shower Remodeling Ideas We Could Offer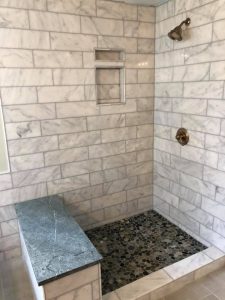 After thorough planning for your shower renovation, get in touch with us so you can choose what kind of work you want from us. The following types of services are guaranteed to be done immediately without compromising the quality:
1. Waterproof shower
2. Safe showering without obstacles
3. Shower shape varieties
4. Time-saving installation
5. Low maintenance shower
6. Spa-like experience
7. Light-filled shower
8. Two-in-one (shower and steam room)
9. Indoor-outdoor combo
10. Modern trend
11. Niches for storage
12. Material upgrade
If you want a more customized shower, let us know so we can find a way to realize it. You can also tap us for any minor and major touches.
Finest Shower Remodeling in Shawnee
Over the years, we have managed numerous shower renovations in the area. We were able to guide and help our clients in their selections, and they have been very satisfied with our service.
With you choosing us, we'll make sure to continue our excellent service worthy of your praise. We have many professional and creative agents to aid you in going through the process and several skilled laborers to fulfill your aspired shower space.
In Sash Group, we uphold professionalism and outstanding personality so that our clients and we maintain a good relationship while working. Rest assured that in us, a typical shower session is enlivened.
Drop us a Line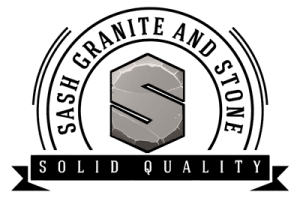 Whenever the idea of shower renovation comes into your mind, don't think of anyone else to do the job. They say that nothing beats a good shower, but Sash Group outdoes it with a better one. Notify our company without hesitation because we guarantee you nothing but a top-class service.
Your shower sees your entire being. Hence, it's best to expose it with comfort. A comfy yet stylish shower area is what we specialize in.
Ring Sash Group now at (913) 355-6311 to achieve it.