Cabinet Refacing
Rejuvenate your kitchens and bathrooms with elegant yet affordable Kansas City, KS cabinet refacing by a top home improvement company, Sash Group!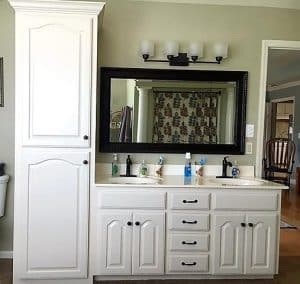 If your current residence is a house you bought, chances are it has certain interior features that you did not necessarily choose. One amazing way to make your house your own is by remodeling your cabinets according to your preferences.
It's time for you to join the trend of upscaling your home with professional kitchen and bath renovations. If you think a full room renovation would be too much for your budget, don't worry. We have a long list of affordable home improvement options available that can satisfy your need for aesthetics and a sense of ownership over your kitchen, bathroom, and other significant areas of your home.
Sash Group offers top-quality bathroom and kitchen refinishing services, from functional cabinet refacing to full room renovations. We're here to help you achieve the space that perfectly suits your style.
Call Sash Group at 913-235-2697 for your Free Consultation with a Kansas City Cabinet Refacing expert!
Cabinet Refacing Vs. Replacement
In the bathroom and kitchen renovation trade, replacing cabinets is typically one of the most expensive endeavors. While having new cabinet units is always a good choice, homeowners are missing out on saving up to 80% of their expenses in buying new cabinets by getting a superior alternative: cabinet refacing.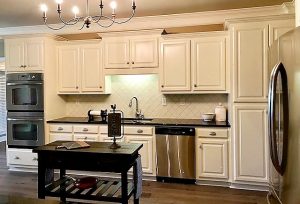 Cabinet refacing is a low-cost yet high-impact way of rejuvenating your old yet still functional cabinets. Instead of purchasing new cabinets, refacing involves giving your cabinets a makeover with a thorough cleaning and refinishing session. If preferred, new doors can also be installed. You can also have the layout of your cabinets rearranged to find a more optimum placement for your kitchen or bathroom activities.
We can also provide you with all the additional elements you need, such as backsplashes or countertops, for your cabinetry's complete and coherent look.
With Sash Group as your Kansas City cabinet refacing company, we can provide you with the full list of cabinet refacing and resurfacing options available. Whether you need cabinet door installation services or a full-package cabinet painting and finishing sessions, rest assured that we will deliver 100% good quality in our work so you can receive a fully satisfactory home improvement set without hurting your budget.
Cabinet Accessories & Organization
Cabinet doors are the first thing that people see when they step into your kitchen area. We can handle their quality and aesthetic with our cabinet refacing services. But while it's vital for your cabinets to have attractive surfaces, it is also very important that the container aspect of your cabinets are functional and well-organized. Pretty doors won't mean much if your cabinets don't allow you to work smoothly inside the kitchen.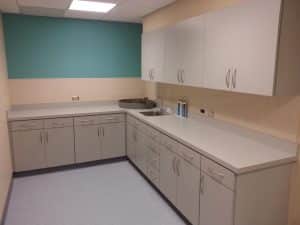 An optimized cabinet set allows homeowners to have a more efficient time moving around their kitchens, grabbing their utensils and tools whenever necessary with ease and functionality. You will spend less time figuring out where your pans or spatulas are with good cabinet organization.
To maximize your cabinets, we can offer you top-quality organizational accessories such as the following:
Built-in Trash Containers

Pull-out Base Organizers

Lazy Susans & Blind Corner Pull-Outs

Soft Close Pull-Out Shelving

Spice Racks

Under Sink Organizers

Drawer Organizers & Inserts

Upper Cabinet Organizers

Pantry Organizers
Cabinet organization is also important in the bathroom. We also offer all the organization accessories and features for bathroom cabinets. Sash Group is your best Kansas City cabinet refacing company, and we are dedicated to improving not just your cabinets but also the quality of your life.
Let's Talk Now – Free Consultation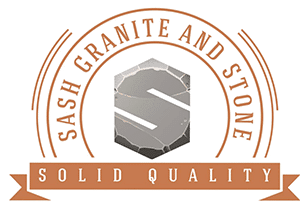 Quality investments do not need to be extravagant. Choose smarter yet still game-changing cabinet refinishing alternatives with Sash Group!
With Sash Group's professional Kansas City cabinet refacing services, you don't need to spend a considerable amount on new cabinet units. With a way smaller budget and a few highly trained experts by your side, you can have fully functional and beautiful revamped cabinets in no time. Just give us a call and tell us what you need, and we'll be there.
Call Sash Group at 913-235-2697 for your Free Consultation with a Kansas City Cabinet Refacing expert!