Countertops
Want to have more space to store or display your kitchen or bathroom essentials? Your Kansas City custom countertop company, Sash Group creates the best custom countertops to match your bathroom or kitchen cabinets.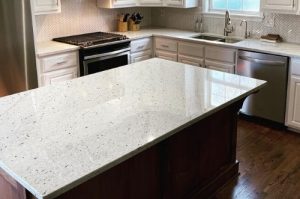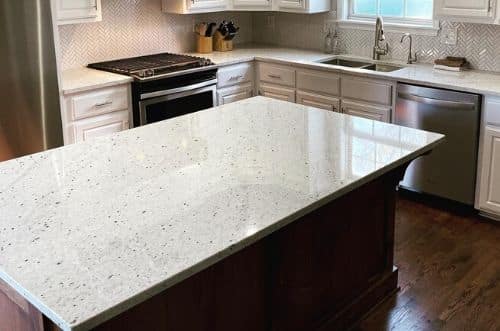 Countertops are often found in kitchens or bathrooms, providing extra space for people to work on. We can create countertops of all shapes, sizes, and materials to ensure that it blends well with the rest of the room without costing too much.
Countertops are often utilized in commercial spaces as well, such as for reception areas, service desks, or in back-office spaces. Whether you want to create the ideal display or service counter or to create a functional working space for your team, we have the right solutions for you.
We can assist in every aspect of the cabinetry process, from designing these countertops, manufacturing the pieces and installing them to your home. We provide customized counter and cabinet solutions based on your needs, budget, and time requirements.
Call Sash Group at 913-235-2697 for a Free Consultation!
Kitchen Countertops
For many Kansas City, KS homeowners who love to cook and spend a lot of time in their kitchens, having a lot of work space to prepare food is important.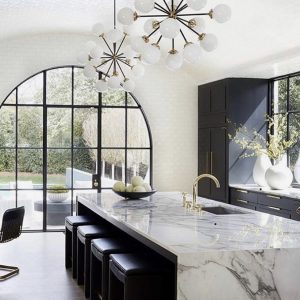 However, if your current counter space isn't meeting your needs, it can be a problem.
We provide both kitchen countertop replacement as well as new countertop installation. So whether you are adding more surfaces to improve your usability or updating your current surfaces, we have the right solutions for you.
We provide custom granite countertops, marble countertops, quartzite countertops, soapstone countertops, and other natural stone countertops that are both incredibly beautiful and durable, allowing you to select the ideal surface for your home, needs, and style.
Our team can help you add more workspaces in your kitchens by adding countertops and cabinets that will fit your space.
We also assist with replacement hardware, flooring, or any other finishes that you desire, making us a complete home remodel company that is ready to assist with all aspects of your renovation projects.
Visit Our Design Showroom!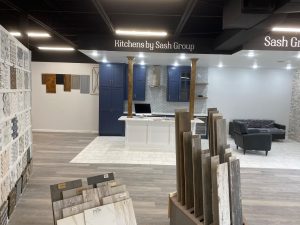 Looking for inspiration, assistance, or just curious about what all options we provide?
Our local showroom allows you to view our current inventory of countertops, as well as get assistance and support from our local experts.
We have project examples and product samples available to view, and can work with you to determine which types of counters and cabinets will best work in your space, as well as complement your style and fit your budget.
Let's Talk Now- Free Consultation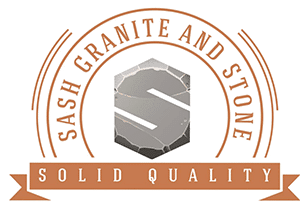 Our Kansas City custom countertop team offers clients a wide variety of cabinetry and counter solutions to make your home more efficient, functional, and attractive. As your countertop professionals, we are excited and motivated to provide high-quality refinishing and remodeling solutions for your home or business. When you want a local partner to deliver the right storage solutions, Sash Group is the right choice.
Call Sash Group today at 913-235-2697 for your Free Consultation!